Pacific Media Centre Newsdesk
Despite losing four People's National Congress (PNC) members to Pangu in open seats in Morobe, incumbent Prime Minister Peter O'Neill has accepted the defeats for his party.
O'Neill said people and leaders must respect the process as voters had spoken through the ballot,reports EMTV News.
The defeats have sent shockwaves through the party.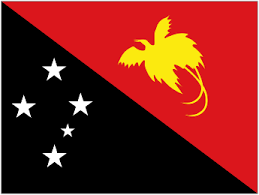 PNC lost deputy party leader and former Fisheries Minister Mao Zeming to Kobby Bomareo for the Tewae Siassi Open and former Housing Minister Paul Isikiel to Koni Igua in Markham.
Pangu Pati candidate Thomas Pelika also defeated incumbent MP and PNC candidate Benjamin Philip to win the Menyamya Open seat in Morobe, reports The National.
Pelika surged to victory in the 20th elimination after third-placed candidate Jacky Tyotipo was excluded from the race.
Pelika's victory brings the number of seats won by Pangu in Morobe to four so far.
Party leader Sam Basil retained his Bulolo seat.
Pelika was declared Member-elect for Menyamya at by returning officer Nande Awape at the Menyamya station. He polled 12,125 after collecting 650 votes in the 20th elimination.
He polled 4027 votes ahead of Philip who had 8098.
Loop PNG reports that PNC's Finschhafen MP Theo Zurenuoc has lost to Rainbo Paita.