Senior government ministers have endorsed two major strategies heading into next month's Pacific Islands Forum summit in Tuvalu.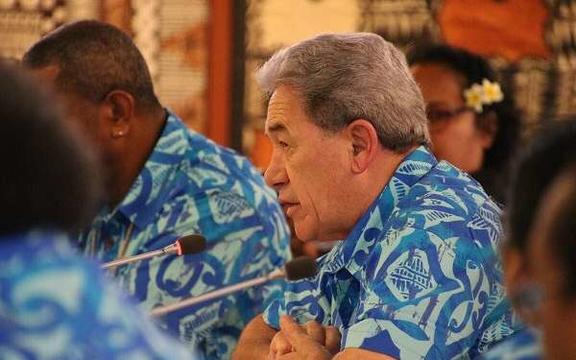 New Zealand's foreign minister Winston Peters speaks at the Pacific Islands Forum foreign ministers meeting in Suva, Fiji on Friday. Photo: Supplied / Pacific Islands Forum Secretariat
The region's economic ministers have backed a proposed Pacific Resilience Facility, while foreign ministers approved the development of a new long-term strategy.
The resilience facility is expected to focus on preparedness from events like disasters and climate change, a response to calls for an accessible finance platform tailored to the needs of Pacific economies.
Meanwhile, the foreign ministers agreed on a range of recommendations to be presented in Tuvalu, including the development of a long-term future plan, called 'A 2050 Strategy for the Blue Pacific Continent'.
Other issues considered included climate change, regional security, ocean governance and human rights violations in West Papua.
The Forum Leaders Meeting in Tuvalu is scheduled to kick off from 13 August.
Source: RNZ