Jamie Tahana, RNZ Pacific Journalist@JamieTahanajamie.tahana@rnz.co.nz
As thousands of Papuans took to the streets for a second week of mass demonstrations, Pacific leaders have conceded that, to date, their stance on West Papua has achieved little.
The last ten days has seen some of the largest public mobilisations in Indonesia's easternmost regions for years, with tens of thousands taking to the streets across Papua and West Papua provinces.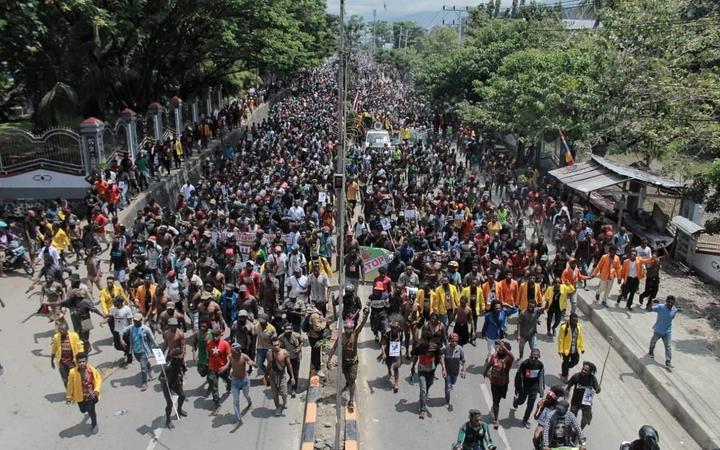 Protesters march in Jayapura. Photo: Whens TebayLeaders admit their stance has achieved little in West Papua duration4′ :55″from Dateline PacificAdd to playlistDownload
Leaders admit their stance has achieved little in West Papua
Dozens have been arrested and there has been rioting in some areas, with the parliament building in Manokwari razed. More than a thousand police and military personnel have been deployed to bolster an already significant military presence in the region.
On Wednesday, there were reports that up to six people were killed when the military opened fire on a rally in the Deiyai regency. At least three others were injured, and the military said one soldier had been killed. Indonesian police disputed those numbers, saying two civilians and one police officer were killed.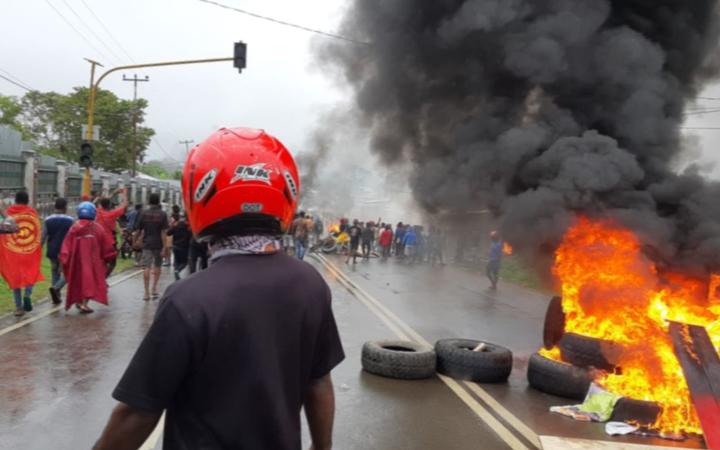 The recent surge of protests and violence has prompted a reckoning among Pacific leaders, who for years have considered the struggle in their neighbourhood, but done little as they stood divided over the extent of their support.
"Something more has got to be done because the human rights situation is worsening," said Ralph Regenvanu, the foreign minister of Vanuatu, whose country has been the most ardent supporter of the West Papuan independence movement.
The western half of New Guinea has been the scene of a low-level independence conflict for decades, but in the past year, the human rights situation has deteriorated significantly.
Conflict between rebels and the military has raged in the Highlands regency of Nduga. At least 100 civilians have been killed, aid organisations said, and thousands more have been displaced as fighting moved from village to village. Many are now living in squalor in ramshackle refugee camps in the rugged and remote interior.
The general secretary of the Pacific Council of Churches, Reverend James Bhagwan, who visited Papua earlier this year, said the situation among indigenous Papuans was dire.
"The trauma that they are dealing with which is decades old just keeps compounding because they are marginalised, [and] they struggle for a sense of hope," he said in an interview at this month's Pacific Islands Forum leaders summit in Tuvalu.
Mr Bhagwan was in Tuvalu representing the region's community sector organisations, and met with the presidents and prime ministers. For Mr Bhagwan, the deteriorating situation in West Papua was one of the most prescient issues.
West Papua has long been a festering sore for the Pacific's leaders, and has pitted countries who support Papuan independence – like Vanuatu – against Indonesia's allies like Fiji, Papua New Guinea, Australia and New Zealand.
And with the forum's need for consensus, that's meant nothing has happened on the issue for decades.
"We know the stand of Fiji, of Australia. We know the influence that Indonesia has in the Pacific, but that's not the issue," said Mr Bhagwan. "The issue is that people are suffering. We are Pacific people, and in the Pacific when someone is suffering you do something. You don't let your Pacific brothers and sisters suffer, that's not the Pacific way."
Mr Regenvanu said the forum's default stance on West Papua, which usually involves "noting" concerns about the human rights situation and little more, was becoming increasingly untenable.
But that stance appears to be shifting, if only slightly. In Tuvalu this month leaders, including prime ministers who have been reticent to wade into the debate, seemed to agree with Mr Regenvanu, their frustrations finally seeming to boil over.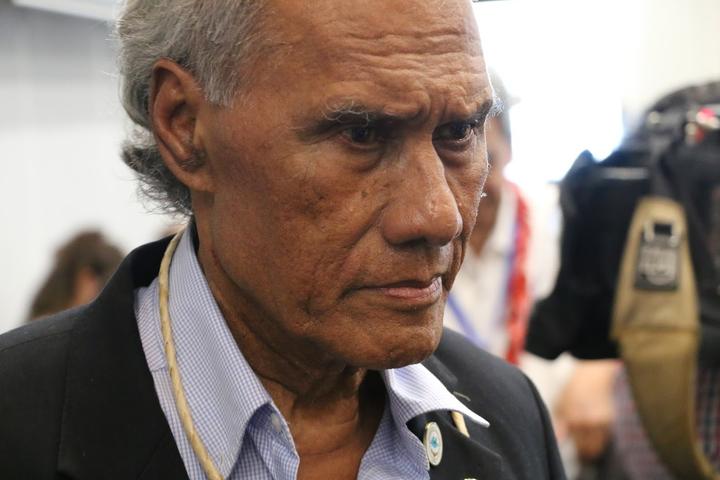 At the meeting with Mr Bhagwan and other community representatives, Tonga's prime minister, 'Akilisi Pohiva, delivered an emotional response.
"The case has been repeatedly raised and discussed and yet nothing happens," Mr Pohiva told the meeting. "We have become so dependent on other people to control our territory we have lost our sense of selves and self-reliance. Violence will continue to go on and on and on and look at us do nothing.
"We will continue to discuss the same problem over and over again while our brothers are left behind. We must make sure no one is left behind," he said.
The prime minister of Samoa, Tuilaepa Sailele Malielegaoi, added: "The challenges facing West Papuans have not reduced, and we cannot continue to ignore this issue … We need to review the positions we have taken up until now."
What followed in the leaders' communique was the strongest stand on Papua from the region's leaders in years. They unanimously called for the UN Human Rights Commissioner to visit West Papua within the next year to investigate.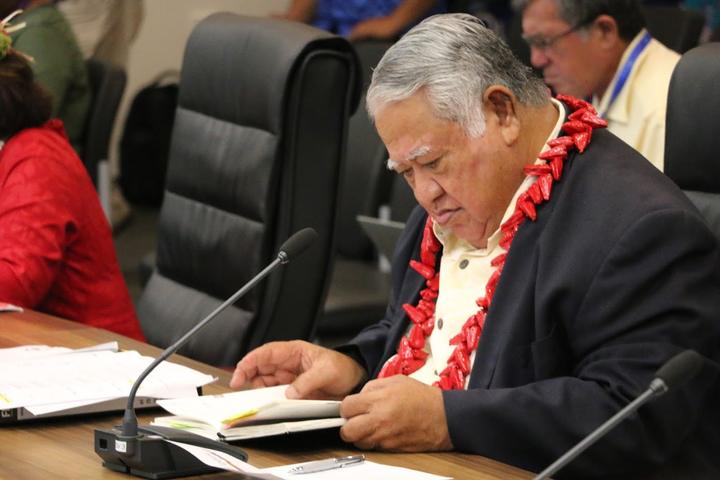 They "strongly encouraged" Jakarta to finalise a visit by the commissioner, Michelle Bachelet's, office to investigate abuses including torture, extrajudicial killings, and systemic violence by the police and military, acknowledging the deterioration.
Plans for a visit by the commissioner's office were finalised more than a year ago, but a visit has not yet happened, which has prompted a series of complaints from the UN and human rights groups. The Indonesian government insists a visit is still on the table, and discussions are ongoing.
The communique signed in Tuvalu also said the Pacific Islands Forum itself should push for the visit to be finalised, and that a report on the situation in West Papua should be submitted for consideration at next year's forum, which will be held in Vanuatu.
Reflecting a shifting dynamic on the issue, Mr Regenvanu said this regional stance on West Papua had the support of all the region's biggest countries – including Australia, New Zealand, Fiji and Papua New Guinea.
"The onus is on the secretariat and the member states of PIF, including the members that are… on the human rights council, that they need to make sure the commissioner gets to go," Mr Regenvanu said. (Australia and Fiji are the only Pacific countries on the UN Human Rights Council).
"Indonesia should see that there is a very clear concern and we hope that this statement will make them come to the table and make them work with the UN Human Rights Commissioner to make sure that mission does happen," he said.
While a visit ultimately falls between the UN and Indonesia, which regards West Papua as a purely internal matter, a unified position from the Pacific – where Indonesia is trying to gain more influence – is a significant development, one that longtime West Papuan indpendence campaigner, Benny Wenda, welcomed.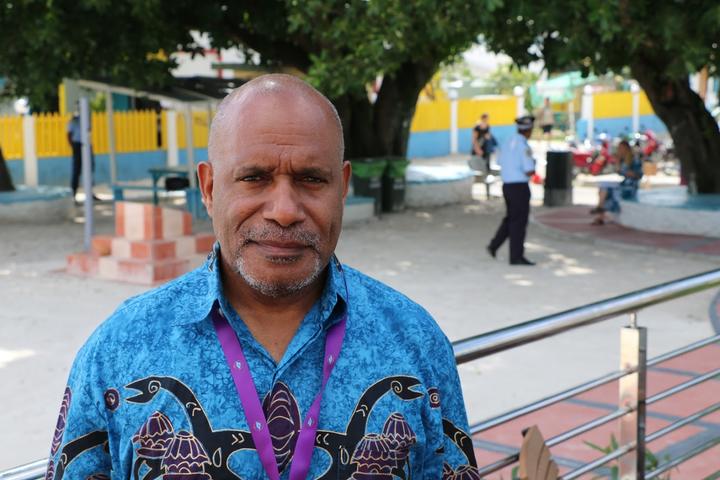 "We feel that this is a starting point," said Mr Wenda. "We are fighting for a very long time to recognise the human rights violations in West Papua. This is the first time the leaders have agreed and support[ed] the Vanuatu proposal."
But ultimately, like the thousands of West Papuans taking to the streets of Jayapura, Wamena, Manokwari and other places, Mr Wenda wants an independence referendum.
That's unlikely, though, and the Pacific backing refused to go that far. While calling for action on human rights abuses in West Papua, the Pacific Islands Forum communique still affirmed Indonesia's sovereignty over the region.
Source: RNZ