A rally supporting the Papuan protesters has been held in Sydney's Indonesian heartland.
Rallies are being held across Australia on Saturday in solidarity with the mass protests underway in Papua.
Indonesia's eastern Papua provinces have been marred by weeks of protests, sparked by anger over racism and fresh calls for self-rule, countered by a military crackdown.
Under the tagline of "Papua merdeka", or "independent Papua", rallies are being held in most Australian capital cities throughout Saturday.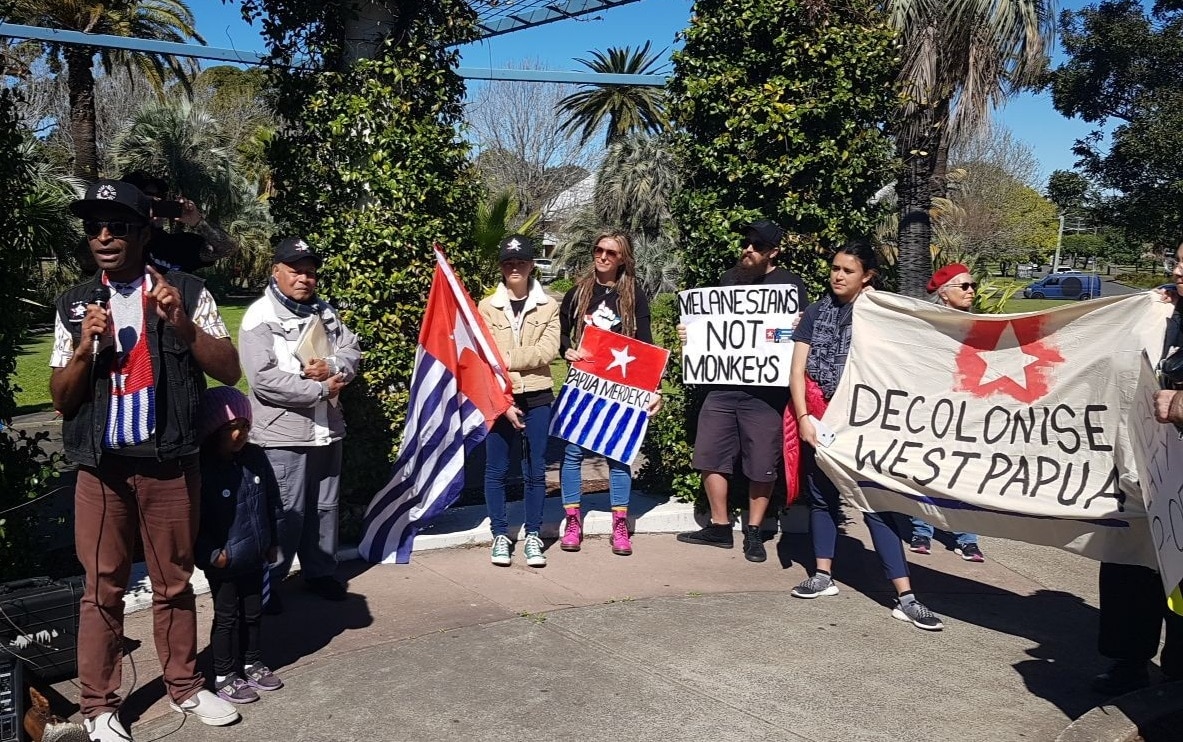 A rally was held in Sydney's Kingsford on Saturday morning.Supplied
Dozens of people gathered in Sydney's Indonesian heartland of Kingsford to condemn a recent spike in "violence and discrimination" against Papuans in Indonesia and call for self-determination.
The group also slammed the media and internet blackouts imposed by the Indonesian government on the area.
The rally in Sydney on Saturday.Supplied
Bridget Harilaou, an activist from the Anti-Colonial Asian Alliance, voiced concern about the "ongoing occupation" of the provinces by Indonesia.
"The Indonesian government refuses to allow a referendum for independence, [it] continues to have transmigration programs moving other Indonesians into the area and there's a constant military and police presence," they said.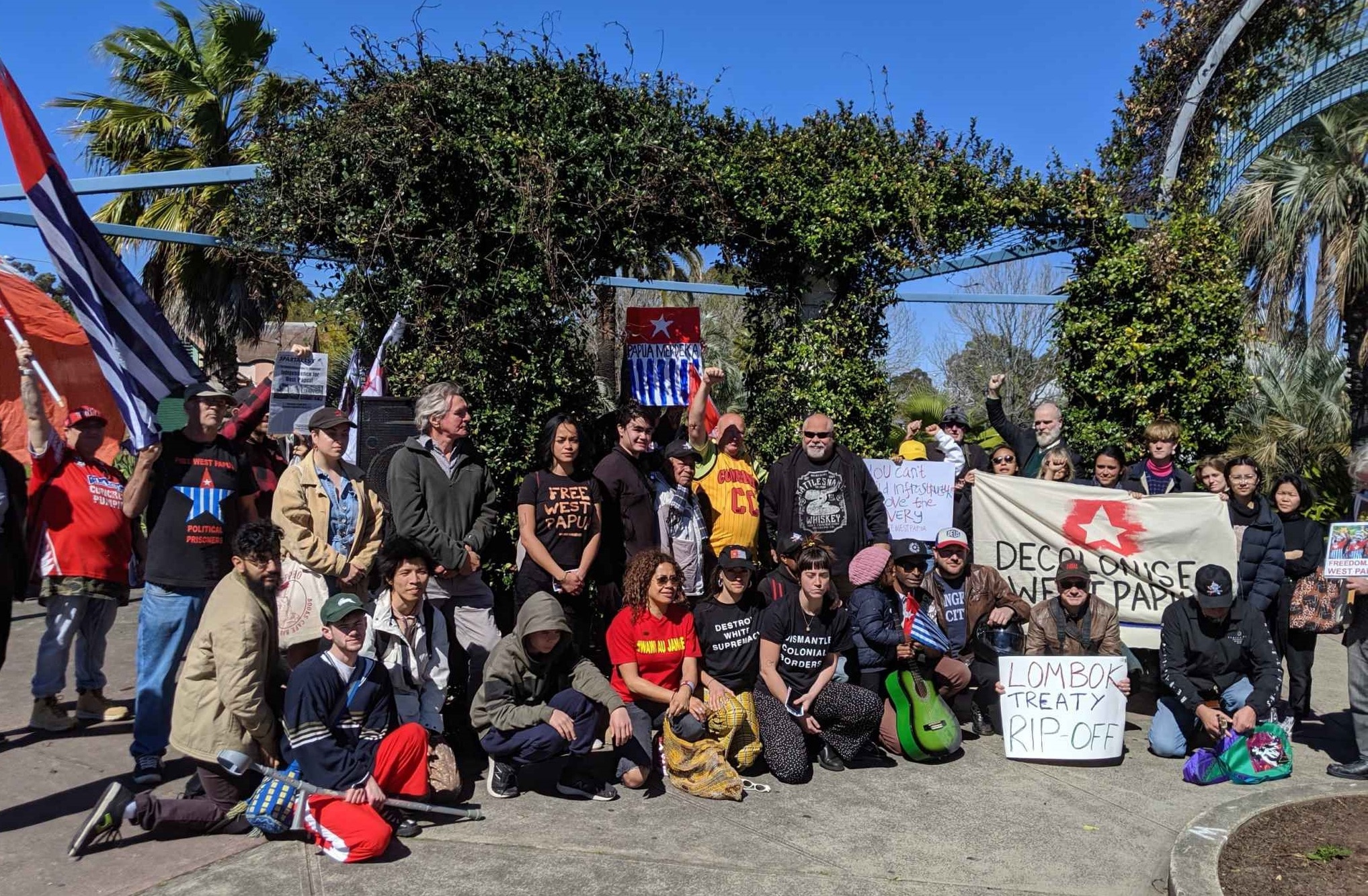 A few dozen people gathered in Sydney's Kingsford on Saturday.Supplied
The activist is Indonesian-Australian and said, "most of the organisers for this action are Indonesian diaspora".
"We thought it was really important to show there are Indonesians who support independence and freedom for West Papua and who condemn the violence from the Indonesian government."
"We're trying to make a statement to the Indonesian community here … as well as the Australian government."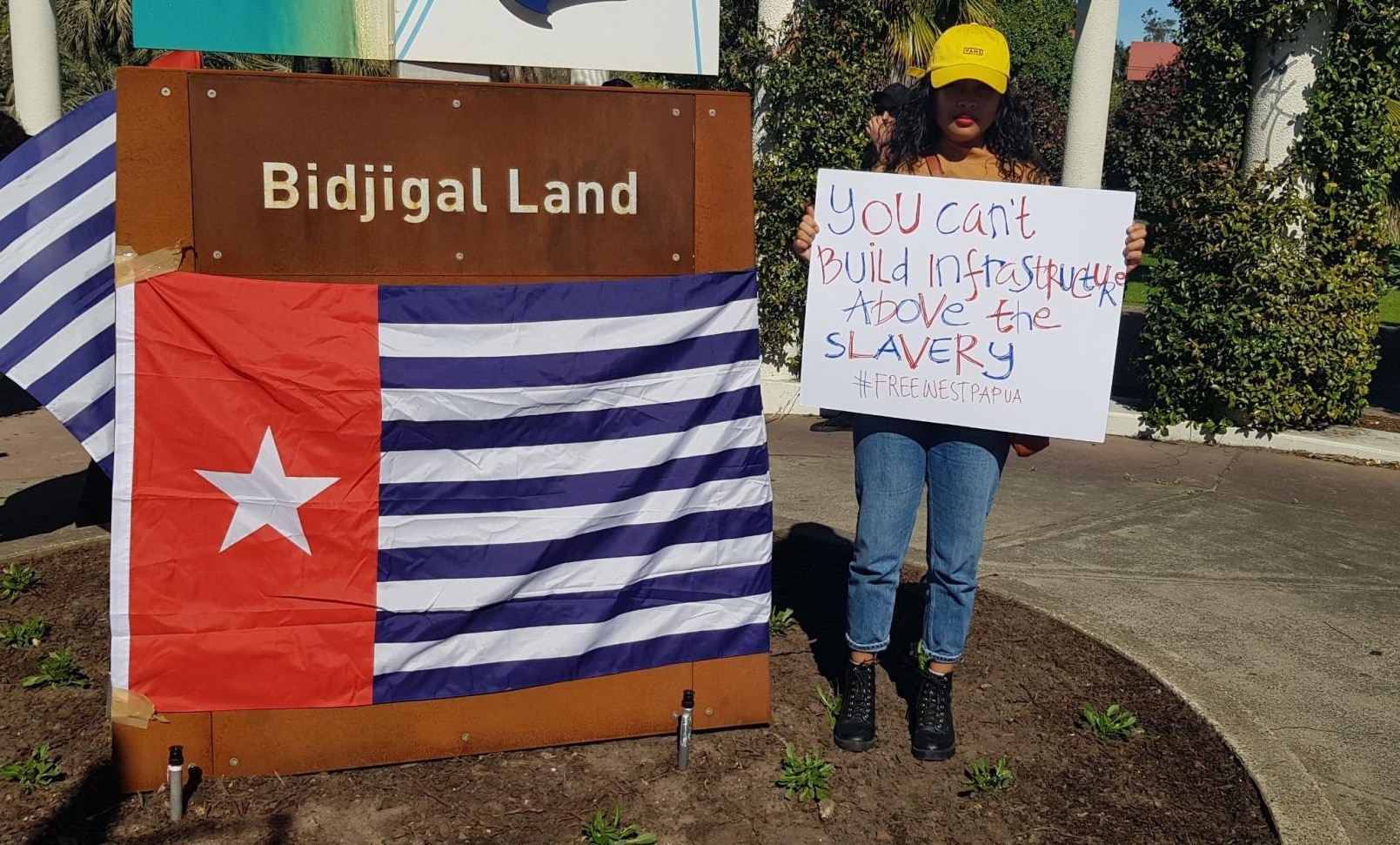 Australians have rallied in support of the Papuan protesters.Supplied
The protests come as advocacy groups around the world ratchet up pressure on Indonesia.
On Saturday, Human Rights Watch said Indonesia must "impartially investigate" the deaths of Papuans killed during the recent unrest.
Officially, five civilians and a soldier have been killed in the chaos, but activists say the death toll is higher.READ MORE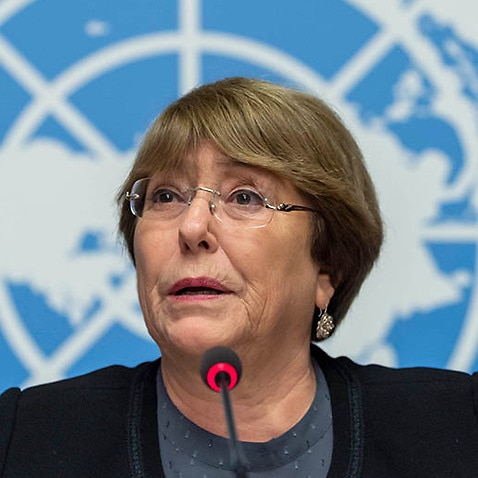 Australia director at Human Rights Watch Elaine Pearson said, "Indonesian police have a duty to avoid the use of force in response to Papuans who take their grievances to the streets".
"Any wrongful use of force needs to be investigated and those responsible held to account," she said in a statement.
"Governments concerned about the unrest and violence in Papua should press the Indonesian government to take prompt action to end the bloodshed, protect the rights of all, and allow full and open reporting of the situation."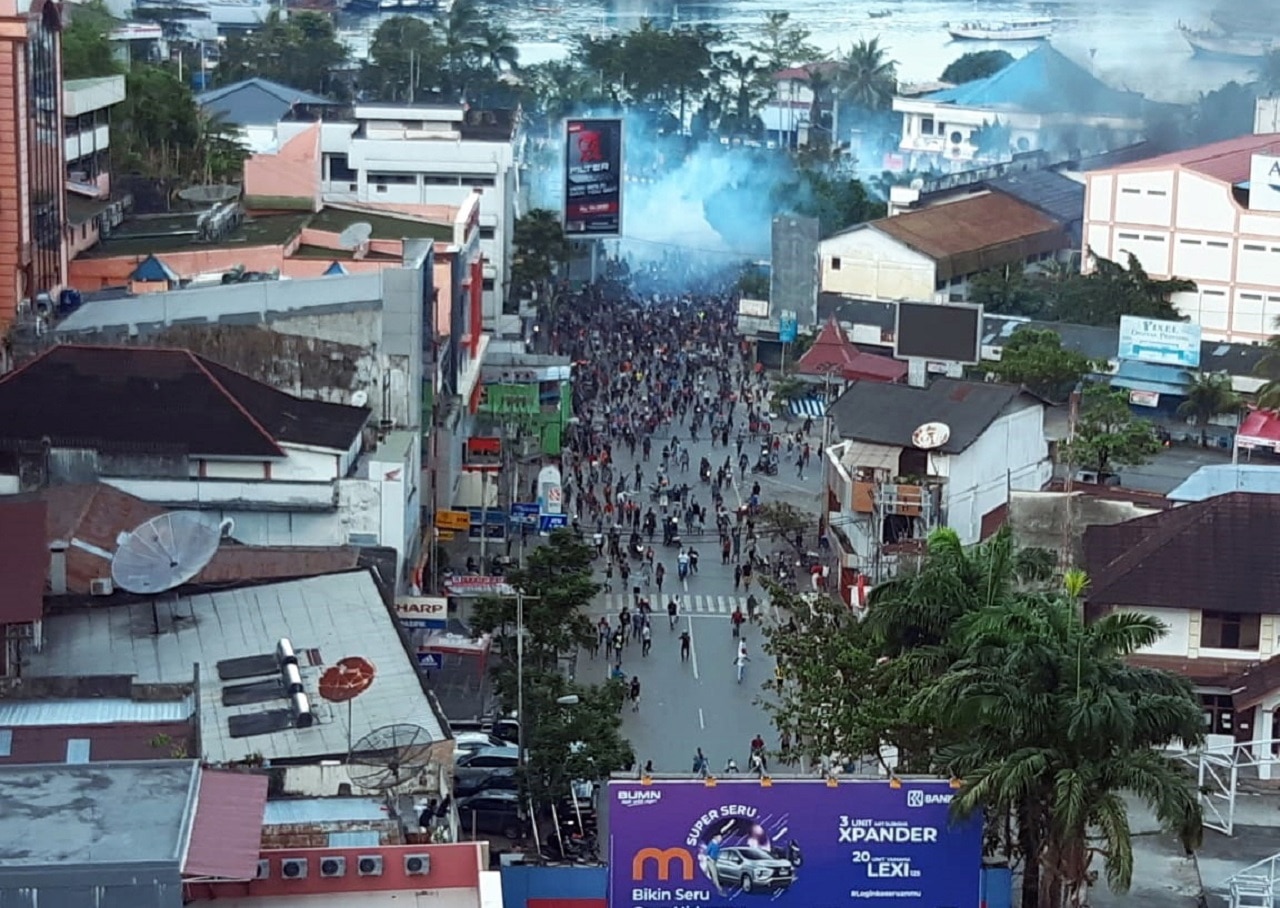 A protester march turns violent in Jayapura, Papua.AAP
On Friday, the exiled leader of Papua's independence movement again called for "a free and democratic referendum" backed by the UN.
"We need the UN to intervene," Benny Wenda, chairman of the United Liberation Movement for West Papua, told AFP from Britain.READ MORE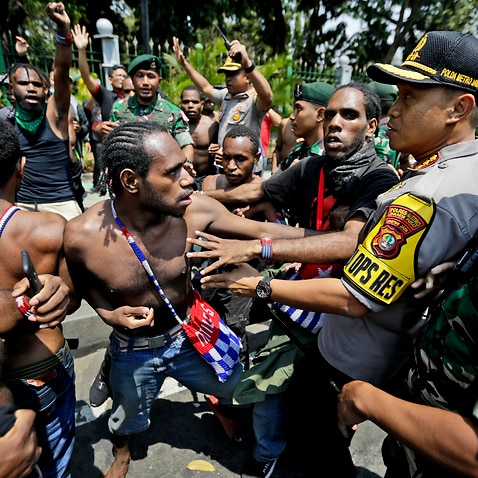 "What's happening right now is worrying. It's the next East Timor," Mr Wenda, a former rebel granted asylum in Britain after a 2002 escape from jail in Indonesia where he faced murder and arson charges linked to an attack on a police post, said.
"We don't want to see a massacre and then the world reacts … We won't win a war with the Indonesian military."
"Our weapon is a peaceful one – a referendum."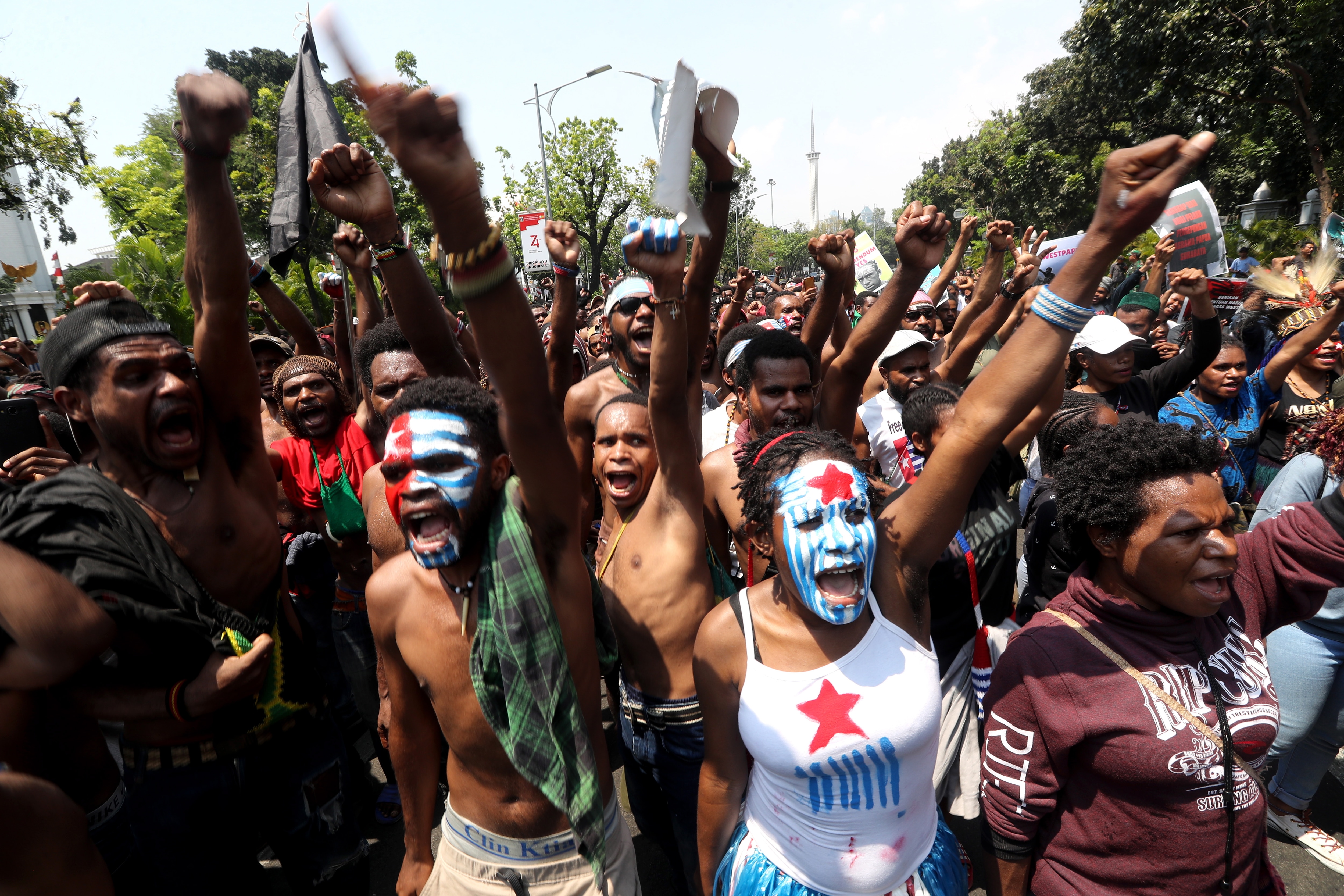 Papuan activists shout slogans during a rally in Jakarta, Indonesia, 22 August 2019.EPA
A low-level separatist insurgency has simmered for decades in Papua, a former Dutch colony after Jakarta took over the mineral-rich region in the 1960s. A vote to stay within the archipelago was widely viewed as rigged.
This week, Indonesia repeated its position that a new independence vote was a non-starter, and pointed its finger at Mr Wenda for stoking unrest.
A firestorm of riots and protests broke across the Southeast Asian archipelago nation after the arrest last month of dozens of Papuan students – who were also pelted with racial abuse – in Indonesia's second-biggest city Surabaya.
Additional reporting: AFP