As political unrest and civil violence again grip Indonesia's eastern Papua provinces – what is the history behind the resurgent discontent of the region's Indigenous people?
BY TOM STAYNER

A resurgence of rebellion among West Papuans demanding independence for their native homelands is again gripping Indonesia's easternmost provinces.
Thousands have taken to the streets across several districts in the territories of Papua and West Papua over the past fortnight.
The deadly protests have resulted in the torching of government buildings, clashes with police, mass arrests and dozens of deaths and injuries.
Social media videos from the region depict these scenes to the outside world – despite an earlier internet shutdown enforced by Indonesian authorities.
Indonesia's control of the territory has long been a flashpoint of tensions with Indigenous locals with low-level conflict and independence movements simmering for decades.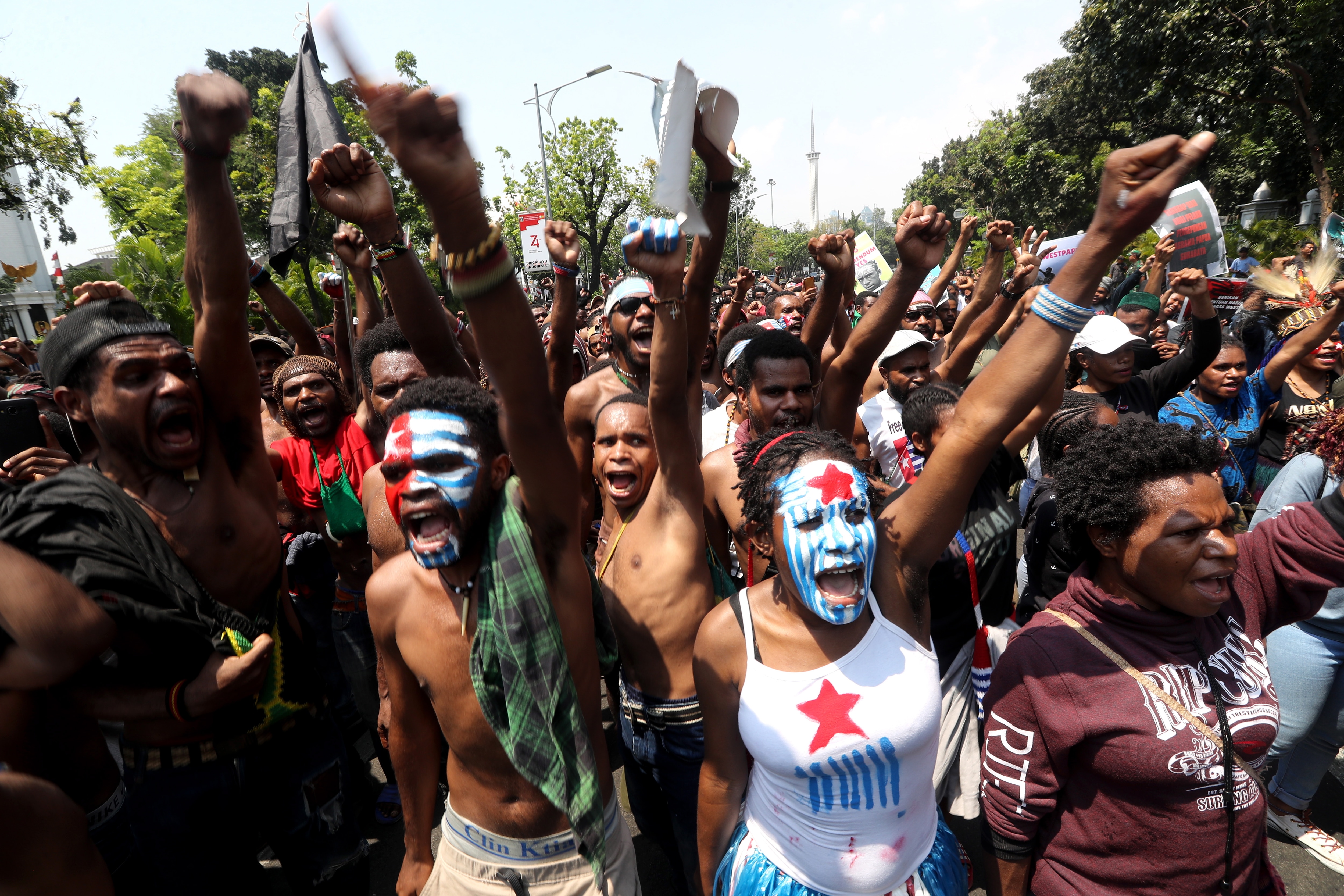 Papuan activists shout slogans during a rally in Jakarta, Indonesia, 22 August 2019.EPA
West Papua's Colonial History
The Indonesian provinces of Papua and West Papua – known commonly as just West Papua – are located north of Australia on the western part of the island of New Guinea.
This region – native to Melanesian Papuans – became a Dutch territory when it was formally colonised by the Netherlands in 1898.
But when the Republic of Indonesia became an independent state from the remnants of Dutch control in 1949 its future became disputed.
West Papua did not join the rest of Indonesia that won autonomy from the Netherlands because this territory was seen as being geographically and ethnically distinct.
As the Netherlands prepared their withdrawal from the region during the 1950s – native Papuans would declare their own independence in 1961.
The indigenous people holding a congress where their Morning Star flag – now a symbol of the Papuan independence movement – was raised.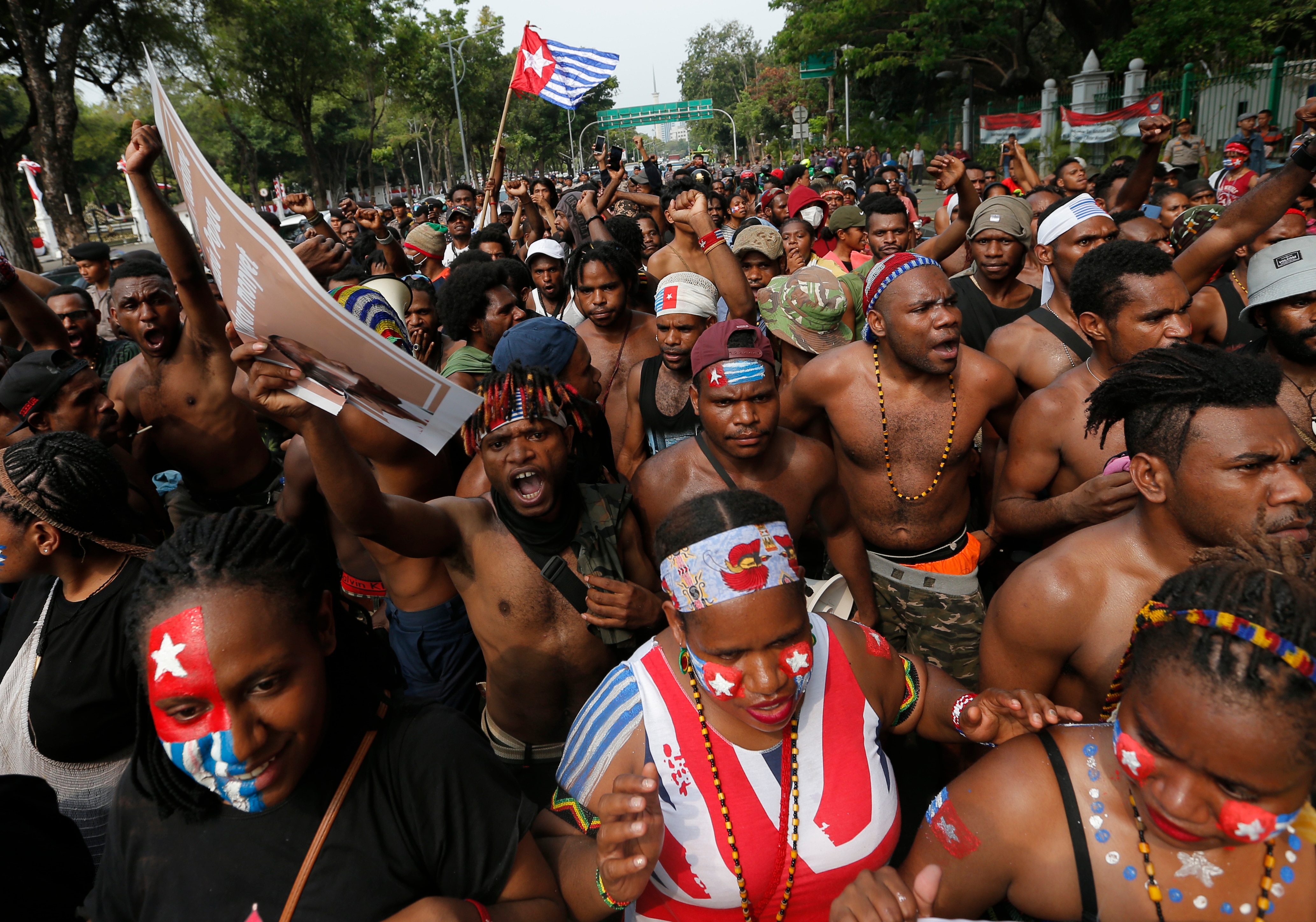 Papuan students shout slogans during a rally near the presidential palace in Jakarta, Indonesia, Wednesday, Aug. 28, 2019.AP
'New York Agreement'
However, the Indonesia government's desire for ownership of all the former Dutch Asia Pacific colonies meant that it also laid claim over the resource-rich region.
DETAILED click STORY HERE